{{ notice }}
{{ warning }}

Award-winning Online Training
Our industry-recognized, award-winning online courses are some of the most recognized courses in Canada. We offer a wide range of safety, drug & alcohol awareness, and staff training programs tailored to various industries. With instant access and same-day certification, our engaging, interactive online training is easy to use and includes reference materials to enhance your knowledge and skills. Our online training programs offer a range of options for workers, supervisors, and employers.
View All Drug & Alcohol Awareness Training
View All Safety Training

Train Your Team to Test Right
Excellent drug and alcohol awareness training lead to accurate, defensible results. For employers, proper training of supervisors and managers of health and safety programs ensures they're able to successfully implement and manage drug awareness and fit-for-duty programs. For specimen collectors and technicians, quality training is critical for doing the job right, every time.
CannAmm is the leading drug and alcohol training company in Canada, offering flexible online training options so you and your employees can train at your own pace when your schedule allows. Whether your employees require a basic understanding of Drug and Alcohol compliance or your Supervisors need certification to perform drug and alcohol testing, CannAmm's online training portal can handle it all. Some of the most experienced and knowledgeable people in the drug and alcohol testing field today develop our high-quality training programs.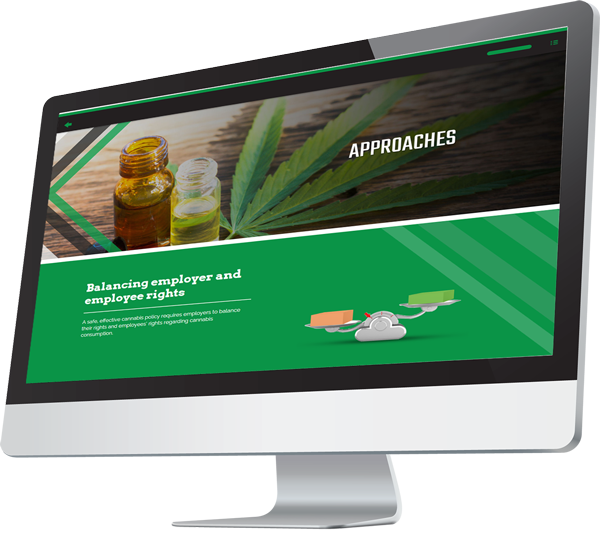 We take credentialing seriously
A credential is issued for every online training course registered, whether the credential is launched from your learning management system or ours. We also take care of managing that credential – forever. On our Verify Certifications page, you can also validate the authenticity of online training courses taken through the CannAmm Learning Centre. You will be asked to enter the certificate ID number and then perform a search. The system will search for the user's training records and confirm the validity of the certification in question. You will then be able to view and confirm the certification details.